Every year in December Santa makes a special stop in Ellicott City for about two weeks. During these two weeks, Santa trades in his reindeer for a fire engine to pull him around the neighborhoods to visit the children of Ellicott City. Santa does have a busy schedule but will try and visit most of the children and neighborhoods. Each year the schedule for neighborhood visits will be posted here. We will do our best to get Santa to each of the neighborhoods, however, due to weather or possible calls Santa may not make it to every neighborhood and any changes in the schedule will be announced both here and on Facebook.
The maps below shows all of the locations where Santa will be stopping to wish all of the children a very Merry Christmas. Zoom in to see the closest location.
Click on the Santa Icon to see the day of arrival, approximate time and location. Look for the "Santa Stop" signs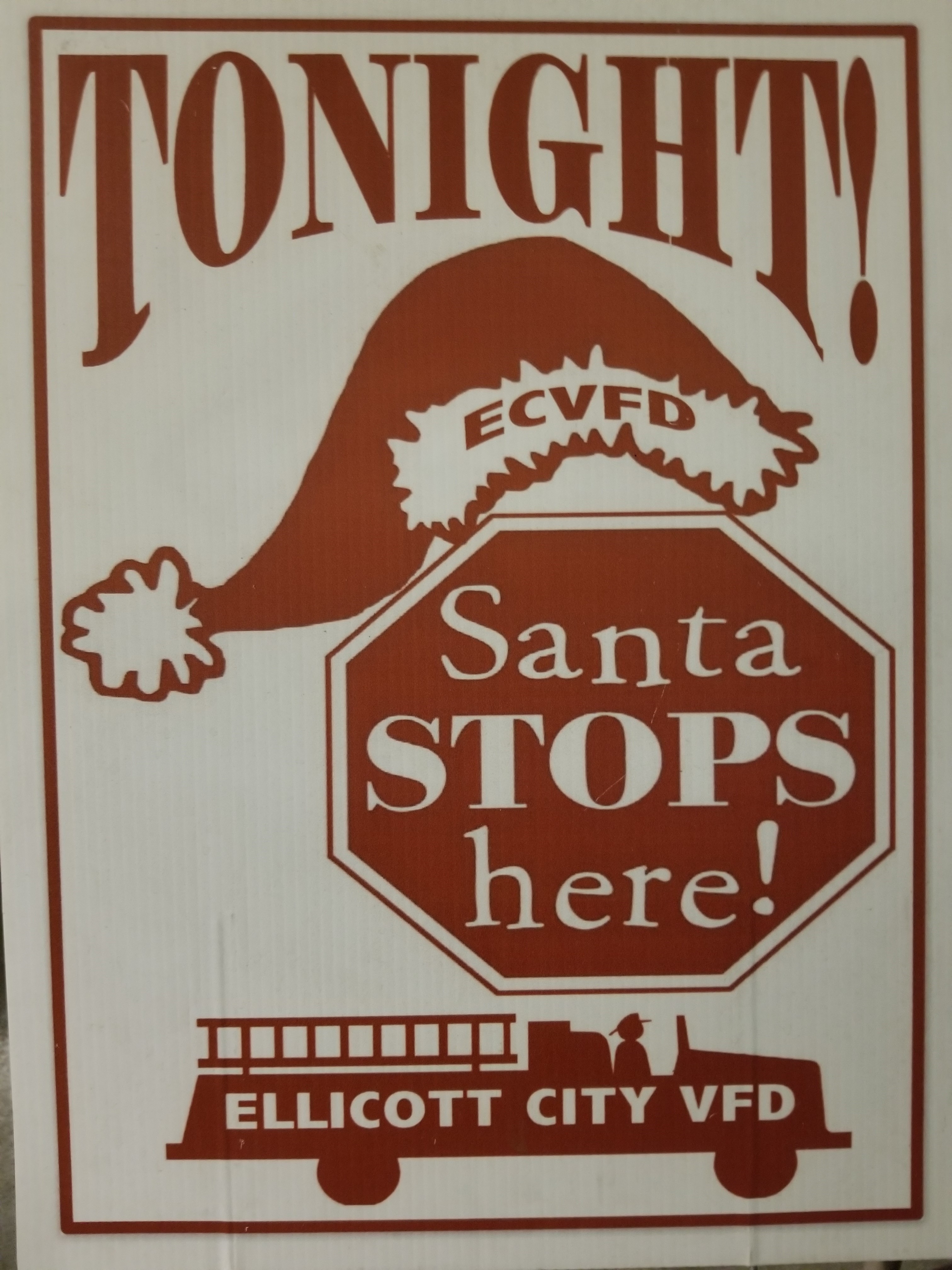 at night and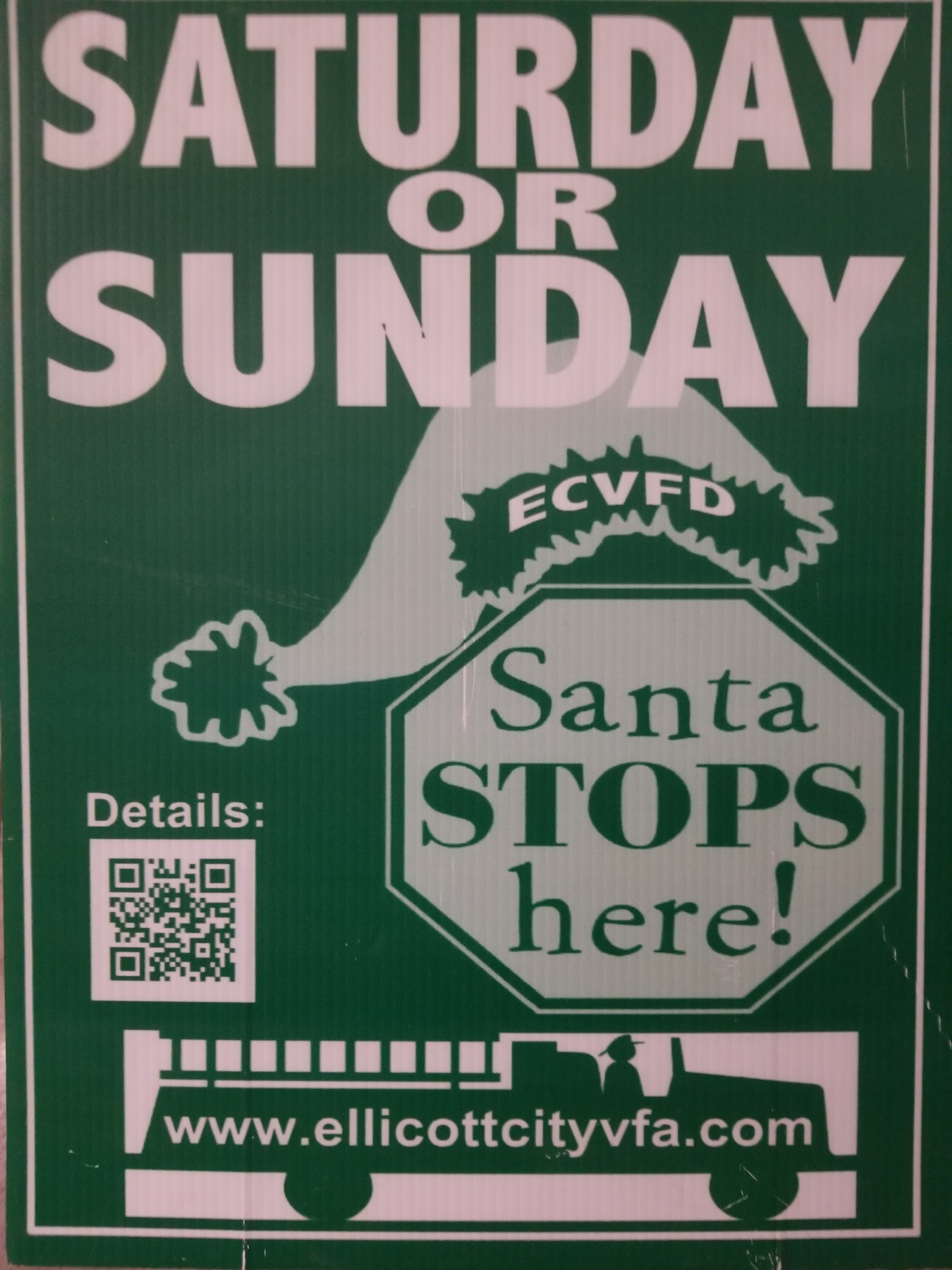 on the weekends for where Santa's Sled will stop to greet the children.
Follow Santa's Progress on the Ellicott City Volunteer Twitter Feed @EllicottCityVFD