Holiday Train Garden (Holiday Train Wonderland Walk)
The 23rd annual holiday train garden will once again be in the windows of Old Ellicott City Shops. The windows are in full design mode currently and will be complete from November 27, 2021 - January 1, 2022.
The Howard County Fire & Rescue Train Garden Crew (50+ fire department and civic-minded community members)

started working in mid October to imagine new and beautiful hioliday displays.
Please enjoy the displays at the following locations:
Su Casa
Borman Dental
Sweet Cascades
Big Little Cheese
Primitive Beginnings
The Old Shoemaker Building (lower Main Street)
Park Ridge Trading Company
Click here to downlaod the full video: Part I, Part II, Part III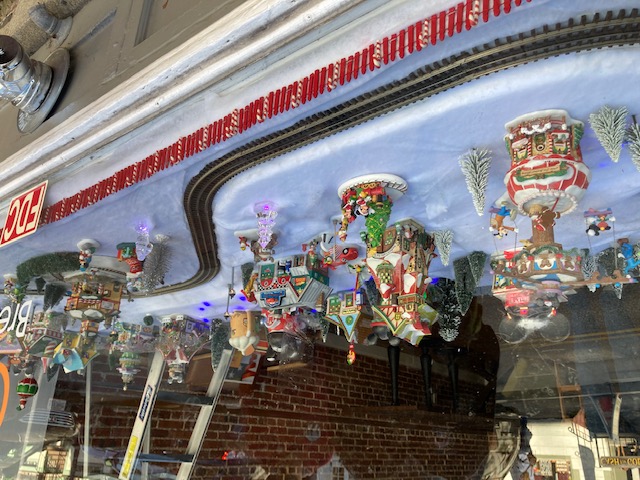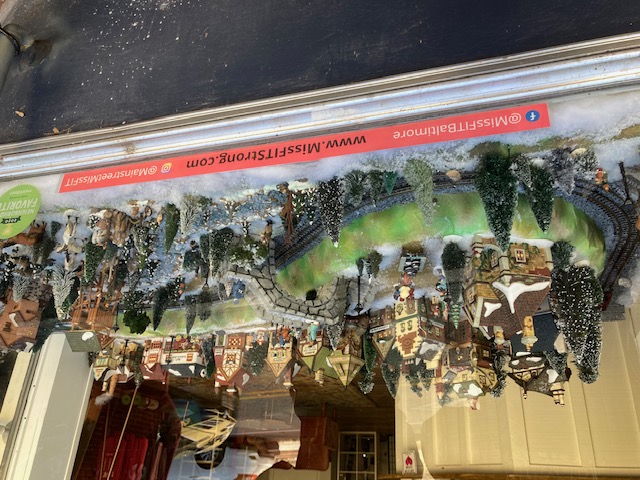 Traditional Ellicott City holiday train scenes move to Main Street - Baltimore Sun Dec 2020
Meet the 'engineer' of Ellicott City fire department's holiday train garden - Baltimore Sun Dec 2019
Ellicott City Volunteer Fire Department 22nd Annual Holiday Train Garden! - Youtube Video